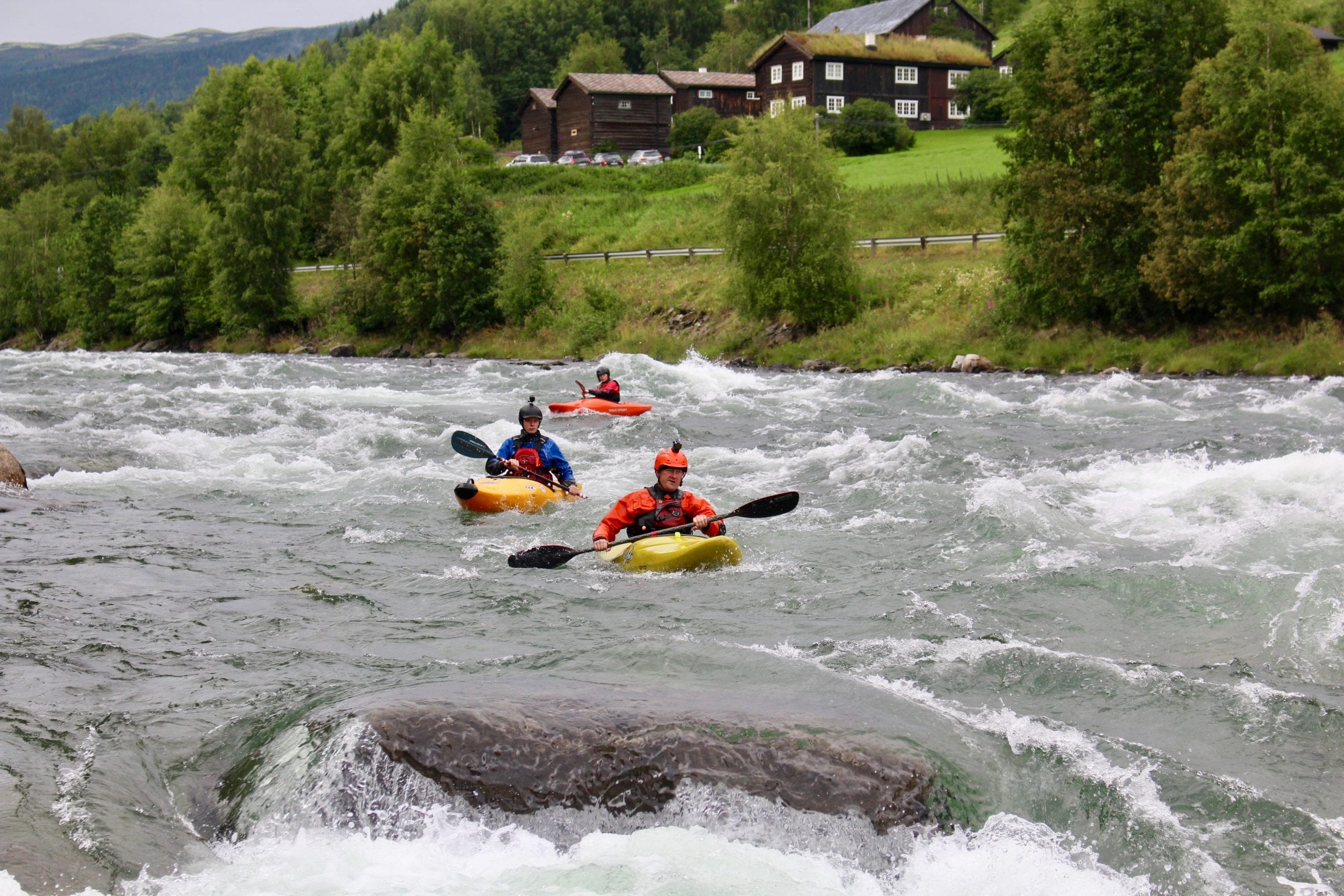 We have put a lot of time, passion and thought into what it really takes to become a grade 3 whitewater kayaker. We genuinely believe that we can give you the solid foundational skills that are required for you to maximise your safety and fun on the river if you follow these steps. Of course, there will have to be a lot of practising in your own time and perseverance on your part, but that goes for achieving anything worthwhile right?! Trust us, once you have tried the Sjoa Normal and Sjoa Play Run you will never stop paddling!
5 Steps to getting to Grade 3
Learn the basics of river kayaking on an Introduction Course
Build on your skills and learn more about river safety and rolling on a Foundation Course
Practice your kayak roll as much as you can!
Paddle at least 5 times on a grade 2 river
Join a guided tour on a grade 3 river
Bonus – we also recommend a WRT-REC course with Rescue3Norge
Kayaking the Sjoa grade 3 / Playrun – explaining the lines for beginners
Whitewater courses in Norway to get you to Grade 3
Our instructors specialise in teaching river kayaking with a focus on safety and hands-on learning. Sign up for one of our whitewater kayaking courses and learn the skills you need to get to the level required to paddle grade 3 sections.